Description
3V BATTERY HOLDER with switch and leads
These battery holders are designed for 2 x CR2032 cell button batteries to output 6V.
With dual wire and connector and an on/off switch this is perfect for use in science projects.
High quality battery holder case with wire leads for easy soldering and connecting.
Possible Uses
Used with LED's to light up Christmas cards.
Perfect for hiding inside model cars or buildings.
Pins fit into breadboards or perf boards easily.
A little bit of info
The code of the lithium coin battery itself is an International Electro-Chemical (IEC) designation. The name CR2032 can be divided into two codes, the first one is the letter code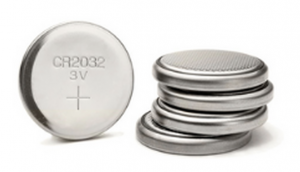 which tells us the standard case size while the numeral code gives us information about the diameter of the cell followed by the height of the cell. In CR2032's case, 20 refers to the fact that the cell has a diameter of 20 millimeters while 32 refers to its height of 3.2 millimeters. There are specific plug-in and solder-in CR2032 batteries as well.