Description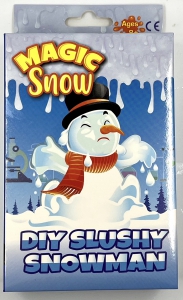 This most creative seasonal toy comes with everything you need PLUS 2 FREE finger puppet elves!
1 x 10 g snow powder
1 x plastic cup
1 x snowman mould
2 arms
1 nose
1 mouth
2 buttons
1 hat
This will make Christmas even more magical!
Children will simply love watching the snow powder magical transform into snow in front of their very own eyes.
Once they have him dressed he can then play with his elf friends.
This is a fantastic gift for Christmas or Frozen parties.