Description
Bug Observation Dome – Study insects closely in the Bug Observation Dome using the pivoting scope.
This junior explorer bug observation dome has an adjustable bug scope and sliding door.
Bugs enter the dome via the door and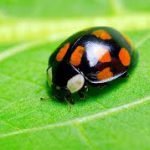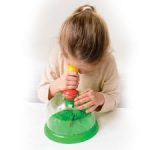 explore the textured surface whilst observers' study and follow them with the pivoting 2X magnification scope mounted on the top. It's an ideal addition to children's science and nature ranges and makes a fun alternative to a microscope.
The scope protrudes from packaging to make an excellent try before you buy opportunity.
Clear plastic insect observation dome
Pivoting 2X magnification scope
Sliding door seal
Textured dome floor environment
Perfect addition to any children's nature or science range
This toy is designed for young children, it can help them grow an interest in science via observing and talking about insects.
Did you know?
Having spiders around is a good thing! The majority of the spiders cause us no harm and are predators of pests. They get rid of other bugs like cockroaches, flies and other little bugs you may not want to deal with.
The giant house spider (can measure up to 12 cm!) is most common in the autumn months when the males leave their webs in search of females.
It is often the spider you find in your bath. They can run extremely fast, but only for a limited length of time before they have to stop to recover from their exhaustion.
These large spiders build sheet like webs and may be found in garages, sheds, attics and cavity walls where they are less likely to be disturbed.
Giant house spiders do possess a potent venom and can bite, but they do not usually pose a threat to humans.
Enjoy your spider hunting!!